New CEO of Independent Media Sanoma Magazines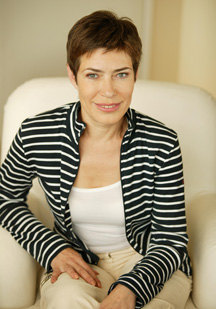 Sanoma Magazines International has appointed Elena Myasnikova as Chief
Executive Officer of Independent Media.


Derk Sauer, the Founder and current CEO of Independent Media, will step down as of
January 1, 2008. Derk will be appointed as Chairman of the Supervisory Board of Independent Media. Next to that he will assist the new CEO in her duties and continue to temporarily manage some of the daily operations. Derk Sauer signed a 3-year contract and will devote 4 days a week to Independent Media.


Elena Myasnikova started her career at Independent Media in 1992. Before joining the Board of Directors she was responsible for the launch of Cosmopolitan and success of such flagship titles as Domashni Ochag and Men-s Health; she was editor-in-chief of Cosmopolitan and later publisher of the Cosmo group.


Koos Guis, Chief Executive Officer of Sanoma Magazines International comments:
?We are very happy to welcome Elena as the new CEO. Elena has an incredible track record. We have every confidence that Elena and the rest of our highly talented management team can take Independent Media further on her succesfull road.
Also we are very pleased that Derk will continue to play an important role.¦


-This is great honor and a great responsibility; says Elena Myasnikova, -I-ll do my best to ensure further success of Independent Media and to keep its spirit and key values which I share and appreciate so much.¦