IMSM's Human Resources Director on List of Russia's Best Managers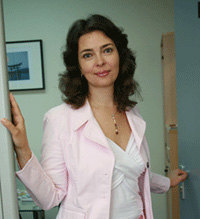 Elena Kozlova, the Human Resources Director for Independent Media Sanoma Magazines, was listed as one of Russia's best managers, according to ratings published in the Kommersant newspaper.
The "Russia's Top 1,000 Managers" rating is a joint project of Kommersant and the National Managers Association. This is the ninth year the rating has identified Russia's most professional managers and outstanding leaders in a range of fields. The selection is made by letting "the best choose the best." This ensures the greatest objectivity in evaluating the managers' professional reputations.
Elena Kozlova was voted the best Human Resources Director in the media business. She was also nominated for the Aristos Prize given by the National Managers Association.
In 2007, IMSM's Advisory Board Chairman Derk Sauer, and Marketing Research and Corporate Communications Director Olga Bobrova were also included in the rating.