Harper's Bazaar at "Fashion and Style in Photographs" Festival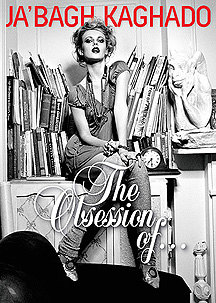 Harper's Bazaar magazine is acting as informational partner to an exhibition of work by Ja'Bagh Kaghado titled "The Obsession of…" opening April 14 at the M'ARS Centre for Contemporary Arts as part of the "Fashion and Style in Photography 2009" photo festival.
Photographer, artist and director Ja'Bagh Kaghado came to Moscow six years ago and began making photographic portraits and fashion stories for leading glossy publications, including Harper's Bazaar.
His new exhibition, "The Obsession of…" includes images from the fashion world rendered in cinematic style. Kaghado shot his collection of backstage fashion scenes at Paris and New York fashion shows by Dior, Galliano, Chanel, McQueen, Vivienne Westwood, Ungaro, Sonia Rykiel and other stars of the fashion world.
The Harper's Bazaar logo was included on all of the event's printed material as part of its partnership. The magazine also displayed informational-advertising material in the exhibition space.