Cosmopolitan on Red Square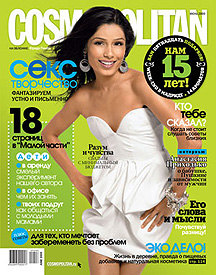 Cosmopolitan magazine supported an event called "Stars against the Crisis" on Red Square on May 28.
The BiS Group, Vlad Topalov, Viktoria Daineko and other stars took part in the event wearing anti-crisis T-shirts by Tonya Shapovalova,, while the Via-Gra Group wore unique evening dresses by the same designer.
The stars not only participated in the showing, but also performed before the crowd of 10,000. During the breaks between the celebrity performances, the designer showed her collection titled "Multiki" ("Cartoons").