Harper's Bazaar at Premier of First Squad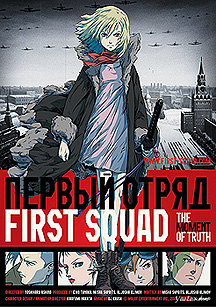 Harper's Bazaar magazine is serving as the informational partner to the premier showing of Yoshiharu Ashino's animated film about pioneers – the heroes of World War II. The film made a strong impression at the 2009 Moscow International Film Festival.
The October 14 premier is timed to coincide with the opening of the legendary Pioneer movie theater on Kutuzovsky Street. An after-party will be held at the Most club.
The Harper's Bazaar logo will be placed on all outdoor and printed products associated with the film.