Elena Myasnikova – Media Manager of the Decade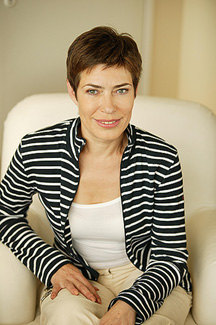 Elena Myasnikova, CEO of Independent Media Sanoma Magazines publishing house, was named one of the 10 best Russian media managers of the last decade.
The award was presented on July 8 as part of the 10th Annual Media Manager of Russia awards. The Board of Trustees of the award made the decision to recognize the 10 best managers from among the winners of the last 10 years.
The Media Manager of Russia is a national award covering all fields of the media business: print, television, radio, Internet, advertising and the PR industry. According to members of the media community and independent experts, the award is the most professional and authoritative assessment of contemporary developments in the domestic media business.
This is not the first Media Manager of Russia award for Elena Myasnikova or for Independent Media Sanoma Magazines. Elena Myasnikova first became a laureate in 2003. Other members of the IMSM team who have received the award include: Derk Sauer, Mikhail Doubik, Tatiana Shalygina, Tatiana Lysova and Jamilya Iskandyarova.