Socially Active Media Program at IMSM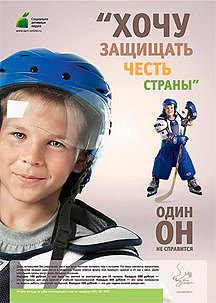 The Independent Media Sanoma Magazines (IMSM) publishing house is undertaking a new charitable program: "Socially Active Media." The project uses the pages of leading publications to inform readers of effective nonprofit organizations.
Public service announcements in the media are often a privilege available to only a handful of major charities. Unfortunately, not all high-quality and effective foundations have the resources to place public service announcements in the media or to develop professional advertising products.
Socially Active Media is the first program in Russia to systematically provide informational support to promote the best socially significant initiatives chosen on a competitive basis. The program helps these nonprofit organizations to make themselves known. There are many effective and socially relevant initiatives and charities that few people know about for the simple reason that they have no way to establish a presence in the media.
Leading marketing agencies BBDO, Ogilvy, Znamenka, TWIGA, McCAnn Erickson and Profit Marketing have partnered with the project and collaborate with the various foundations to develop high-quality designs for the print media. Vedomosti has been promoting the nonprofits  since late 2009 and now 22 IMSM publications are taking part.
From November 2010 through January 2011, IMSM newspapers and magazines will publish the logos of the following charitable foundations: Deti Nashi (Our Children), providing support to orphaned children; Nastenka (Little Nastya), a charitable helping children with cancer; and Pravo Materi (Mothers' Rights), providing aid to mothers who have lost sons in the armed forces.