Socially Active Media in SIM Publications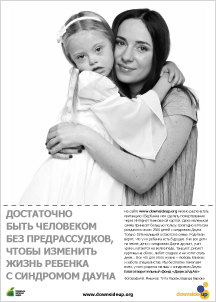 From October 2010 through February 2011, Sanoma Independent Media (SIM) publications have displayed the logos of non-profit organizations that were winners of the Socially Active Media contest: Deti Nashi (Our Children), which provides support to orphaned children; Nastenka (Little Nastya), a charity helping children with cancer; and Pravo Materi (Mothers' Rights), providing aid to mothers who have lost sons in the armed forces.
In all, 18 SIM publications took part in the program, placing a total of 50 logos on their pages. As a result, the web sites of those charities received 10 percent to 30 percent more visitors than usual and individual donations rose by as much as 50 percent. In addition, some of the foundations received greater attention from journalists, and new publications appeared in the media.
An expert jury studied applications from other non-profit organizations and selected new foundations to take part in the program. Soon, SIM publications and other media partners will publish the logos of the Dobroye Delo (Good Deeds) foundation providing assistance to the elderly, as well as the Downside Up foundation.
The Socially Active Media program is administered by CAF Russia.