Anastasia Pyatina Seminar at Cosmopolitan Academy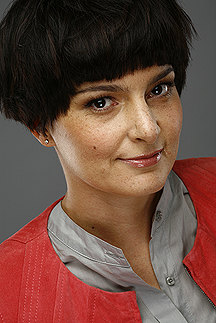 The Cosmopolitan Academy held its first seminar, a master class on style, entitled "Know Yourself," conducted by Cosmopolitan Shopping Editor-in-Chief Anastasia Pyatina. The idea for the class grew out of consultations held during the Cosmopolitan Shopping Golden Night Discounts at the Yevropeisky shopping center. 
The first seminar of the Cosmopolitan Academy lasted a full 2 1/2 hours, but even that was not long enough, since the young ladies in attendance had a huge number of questions concerning fashion, style, stores, color schemes and many other subjects. After the seminar, every student asked for an individual consultation.
According to Anastasia Pyatina, "It is no coincidence that the Cosmopolitan Academy premises are designed to look like backstage at a fashion show, with a mini catwalk, dressing room area and special lighting. In short, the whole atmosphere is built around involving participants in the world of fashion."
Pyatina will conduct her next seminar on Feb. 9. Cosmopolitan invites everyone interested in fashion to attend.
Sign up for this and other seminars by calling +7 (495) 749-7249.