Sanoma Independent Media Opens Media School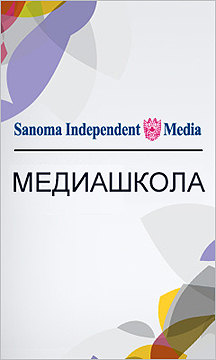 The Sanoma Independent Media (SIM) publishing house is opening its Media School and invites everyone to take part in the Web & Digital Media and Special Projects seminars.
The first seminar will be held on May 26. Experts working on the publisher's leading magazines, newspapers and Internet projects will share their actual experiences with participants. Speakers will include SIM lifestyle and Internet projects publisher Alyona Shagina, Vedomosti.ru publisher Viktor Sakson, SIM Internet advertising corporate sales director Lyudmila Gurei and other professionals.
More information and the schedule of seminars can be found here.