A New Grazia Contest Started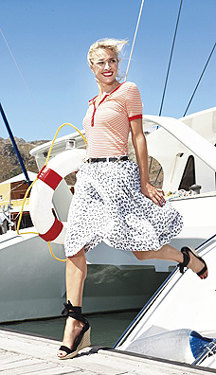 Grazia magazine announced the start of a new creative contest for young stylists. The contest, organized with the support of Philips and the Persona style school, consists of two stages.
In the first stage, participants must create a beauty look for a cruise collection and send a photo of their work with comments to konkursgrazia@imedia.ru. In the second stage, they must create an evening look. The best looks will be chosen by Natalya Bogdankevich, Grazia beauty director, and Igor Stoyanov, president of Persona.
The 10 best participants in each stage will receive prizes from Philips — hair straightener Philips ProCare Keratin HP8361, professional hair dryer HP8195 and an invitation to a stylist show in the Kremlin in September 2011. In September, based on the results of both stages, three winners will be chosen to get a unique chance to study at one of the world's leading schools: the Persona style school's "individual course" or the Tony&Guy academy's "creative hair styling course." Two winners will reach the holy of holies: the backstage zone at Grazia's show at Mercedes-Benz Fashion Week.
The contest will be covered in Grazia magazine, at www.graziamagazine.ru and www.persona.ru, and at Grazia's page on Facebook. The results will be announced at www.graziamagazine.ru.