Joint Project of Sanoma Independent Media and Viadeo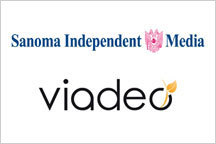 The Sanoma Independent Media (SIM) publishing house will team up with the Viadeo professional social network to produce a Russian version of Viadeo to launch in 2012.
According to Viadeo founder and CEO Dan Serfaty, "Cooperation with Sanoma Independent Media enables us to enter the vast Russian Internet market where professional social networks are becoming increasingly popular. Our portfolio, which is oriented to local markets, did not previously include Russia. This project will give Viadeo a presence in all of the BRIC countries. We are confident that the position the publishing house occupies in the professional online community segment along with the knowledge of its Russian team will help us quickly achieve success in Russia. I would like to emphasize that the Viadeo social network will operate in Russian and will be adapted to the local culture," he said.
Sanoma Independent Media CEO Yelena Myasnikova said, "We are delighted to partner with Viadeo. In a few years, Russia will become the largest media market in Europe and SIM is looking for innovative ways to increase its audience. This alliance fits perfectly with our strategy for increasing Internet presence with the goal of becoming the leader in the online professional community segment," she said.
Sanoma Independent Media (SIM) is the largest player in the Russian media market. The SIM publishing house is part of Sanoma Magazines International (SMI). SMI is a subdivision of Sanoma and is responsible for Sanoma Media assets in Central, Eastern and Southeastern Europe. SMI occupies the leading position in Bulgaria, Hungary, Romania and Russia. Sanoma is a major European media holding company with operations in 20 countries.
Viadeo is a social network for professionals with a worldwide audience of more than 40 million users that primarily includes business owners, business professionals and managers at various levels. Every day, more than 30,000 new users register with Viadeo, 150,000 become new contacts, and more than 3 million profiles are viewed.