Elena Myasnikova leaves Sanoma Independent Media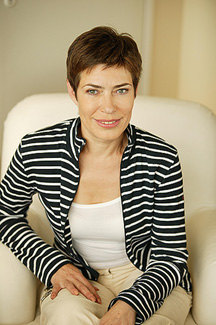 Elena Myasnikova, CEO of Sanoma Independent Media in Russia, has decided to leave the company to pursue new challenges.
Myasnikova was appointed CEO of Sanoma Independent Media in 2007. She is also chairman of its board of directors. Sanoma Independent Media is one of the leading media companies in Russia and mostly known for its glossy magazines like Cosmopolitan.
Sanoma regrets Elena Myasnikova's decision to leave Sanoma Independent Media and would like to express its sincere thanks for her dedication in developing and growing the company into a market-leading Russian media company. Sanoma wishes Elena all the best in her professional and private future.
Sanoma is currently searching for a successor to replace Elena Myasnikova.
Elena Myasnikova: "The decision to leave the company where I have worked for the past 20 years did not come easily and was, in fact, several months in the making. But I know that the brands SIM has created have matured and grown stronger and will continue to flourish — even the company itself has become a brand name. I, in turn, will remain an active participant in the media market, ready to further expand my professional experience and gain new knowledge and skills."