Cosmopolitan Helps Readers Win Bachelors' Hearts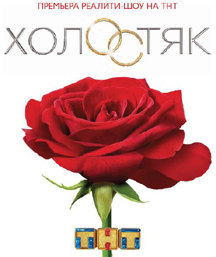 Cosmopolitan magazine will serve as media partner to "The Bachelor" reality show on the TNT television station. Beginning March 10, handsome, rich and famous soccer player and bachelor Yevgeny Levchenko embarks on a journey in the company of 26 young women. His goal: to find true love. Only one of the participants will reach the finals and win a marriage proposal from him. Each young woman is prepared to do whatever it takes to be the lucky one.
Cosmopolitan knows everything about the search for true love, the perfect first date and flirting. In every issue, readers learn how to impress a man and how to motivate him to take the first step. They also discover why their boyfriend doesn't call and what he thinks about marriage, sex and the perfect relationship. Cosmopolitan helps the contestants on "The Bachelor" reality show win the heart of the leading man.
In the project's second phase, participants will face another test: a photo shoot for Cosmopolitan magazine with fashion photographer Natalia Arefeva. Each young woman will appear with an unusual film star look, and the one that bachelor Levchenko deems best is guaranteed a spot in the next round of the competition. The photo session with all of the contestants will appear in the April issue of Cosmopolitan.
The television series with Cosmopolitan's participation began airing on March 17.
Details can be found at www.cosmo.ru.