Cosmopolitan in May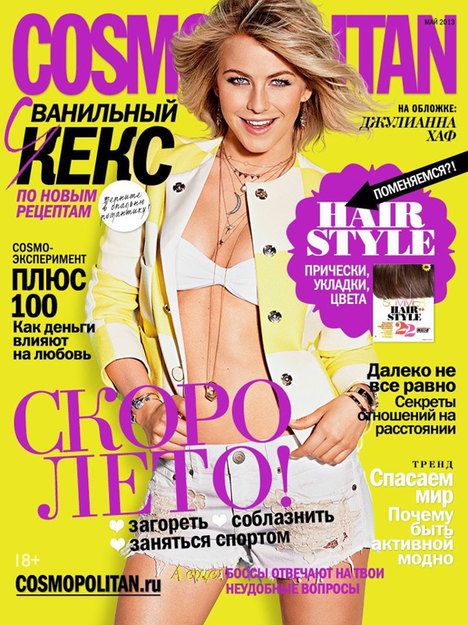 The May issue of Cosmopolitan magazine features a special "Save the World!" section, in which readers will learn environmentally friendly ways to live, work and drive. The special section also includes information on top overseas volunteer projects and a rating of superheroes.
Also in this issue:
Summer is coming – the best swimsuits, looks and hair styles;
The view is better from the top: bosses respond to difficult questions;
In capable hands: the sexiest plumbers, electricians, repairmen and mechanics;
Challenging situations: bringing a husband out of a coma; women who grew up as army brats.
The issue goes on sale April 16. An iPad version of the latest issue of Cosmopolitan is also available.