Harper's Bazaar Art at Grisha Bruskin Exhibition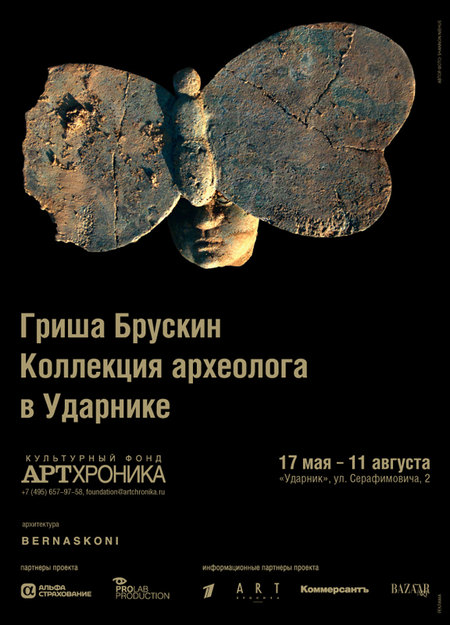 Harper's Bazaar Art is serving as the informational partner to the Archaeologist's Collection exhibition by Grisha Bruskin held at the Udarnik movie theater in Moscow from May 17 to August 11.
Archaeologist's Collection is a major sculpture project by Grisha Bruskin, the winner of the 2012 Kandinsky Prize who has spent many years studying the rise and fall of historical eras. The exhibition in the former movie theater resembles an archaeological dig containing 33 "artifacts" — sculptures that, according to Brushkin, trigger our shared subconscious associations with the Soviet past. Among the figures — all covered in cobwebs — are bronze pioneer youth, military men, athletes and a variety of technical equipment. It all looks gloomy, solemn and very familiar, as if replicas of these same sculptures once adorned the city's gardens during the Soviet era.
As informational partner, the Harper's Bazaar Art logo is displayed on all the exhibition's printed materials, on the guide to the exhibition, in the Official Partners section on the home page of the site kandinsky-prize.ru and also on the official press release for the exhibition.