Nicholas Dadiani Named Commercial Director of Sanoma Independent Media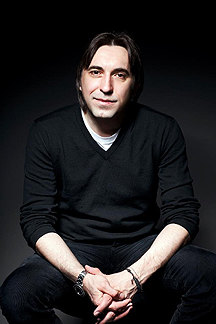 Sanoma Independent Media (SIM) announces the appointment of Nicholas Dadiani as commercial director of the publishing house. Dadiani also becomes a member of the SIM board of directors.
Prior to joining SIM, Dadiani worked for Afishi and Rambler, where he had served as commercial director since August 2010. He also acted as CEO of Index 20.
"Nicholas Dadiani faces the challenges of modernizing advertising sales and increasing the share of digital products in the SIM portfolio," said SIM CEO Jean-Emmanuel de Witt. "Nicholas is a brilliant professional with work experience in both an advertising agency and a media company. His knowledge and experience will raise the SIM publishing house brand to a new level," he said.
"I am very proud to have been invited to work for the Sanoma Independent Media publishing house," Nicholas Dadiani said. "SIM is a leader in the Russian media market. I am confident that my experience, skills and qualifications will contribute to the company's further success. I am grateful for my six years at the Afisha company: They were the best years of my life. But I am very optimistic about the future and look forward to working with the SIM team," he said.
Nicholas Dadiani studied medicine at the Tbilisi State Medical University and then went on to study at the European Business School London (EBSL) where he earned a bachelor's degree in international business. Dadiani began his career in 1991 working for Unipharm, a joint Soviet-British company. He moved to Philip Morris Inc. in 1994 and in 1995 he continued his career at both the McCann Erickson agency and the Elin company. Dadiani served as CEO of the Wunderman agency from 2000 to 2007 and was appointed commercial director of Afisha in April 2007.