Viktor Saxon Named Chief Digital Officer for Sanoma Independent Media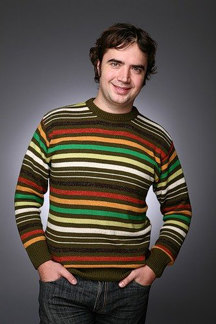 Viktor Saxon was appointed chief digital officer (CDO) for the Sanoma Independent Media (SIM) publishing house effective June 1, 2013. Saxon previously served as publisher for the Vedomosti.ru site of the Vedomosti daily business newspaper.
"The appointment of Viktor Saxon as CDO is the first step to strengthening our company's position on the digital market," SIM publishing house CEO Jean-Emmanuel de Witt said. "Viktor will be responsible for increasing the share of online business for SIM by strengthening the position of our key brands and by introducing new products. I am confident that Viktor's knowledge and skills will contribute to the continued success of Sanoma Independent Media," he said.
"I am happy to have the opportunity to be of benefit to the wonderful SIM team in my new capacity," Viktor Saxon said. "We have a great deal of exciting work ahead in our goal to win the love and affection of an ever greater number of readers, advertisers and business partners for our digital media."
Viktor Saxon graduated with a degree in geography from Lomonosov Moscow State University and began his career as Internet projects manager for the RBK holding company. He joined SIM in 2003 as the web editor for Vedomosti.ru, later becoming the site's publisher.