Summer Menu from Cosmopolitan Beauty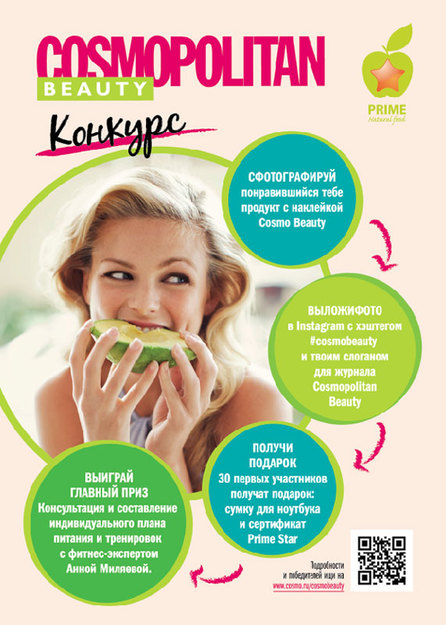 Cosmopolitan Beauty magazine selected the healthiest and most delicious foods for a summer diet. They will be served up July 3 to 30 at every Prime Star health food café. The menu items are marked with a special sticker.
Everyone who buys something from the summer menu can take part in the competition. To enter, just photograph the food item you purchased so that the Cosmopolitan Beauty sticker is visible, and post it on Instagram along with an original slogan for the magazine and the hashtag #cosmobeauty.
The creator of the best slogan will win a personalized workout regime and diet designed by fitness expert Anna Milyaeva. In addition, the first 30 participants will win a free notebook case and gift certificate to Prime Star cafés.
The promotional campaign will run from July 3 to July 30, and the winner will be announced on August 2. More details are available on the site www.cosmo.ru.
Cosmopolitan Beauty — the magazine for the most beautiful!