Cosmopolitan Brides "Ran Away" in 43 Russian Cities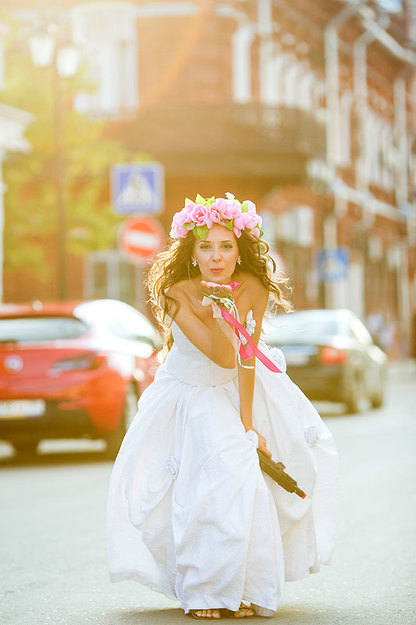 The "Cosmopolitan Runaway Bride" festival was held in the Hermitage Garden on May 25 and kicked off a series of flash mobs staged in cities across Russia. Festival guests enjoyed dance workshops, instant photos in the Cosmopolitan photo booth, funny wedding-themed tantamareska puppets, a stylized photo zone from Wedding magazine, a concert from Love Radio and much more.
The series of flash mobs began in Moscow on May 25 and ended on June 29 in St. Petersburg and included a total of about 2,000 runaway brides in 43 Russian cities. There were no limits to the brides' imagination: In some cities the ladies played soccer, in others they enjoyed amusement park rides, and in still others they staged dance performances. The flash mob in each city was unique, but more importantly, the promotion united the most active and vibrant young women from all over Russia.
Photos of the promotional campaign can be found at the hashtag #cosmobrides in Instagram and also at the site www.cosmo.ru/brides. A detailed report of the event will be published in the October issue of Cosmopolitan magazine.