New Appointments in Cosmopolitan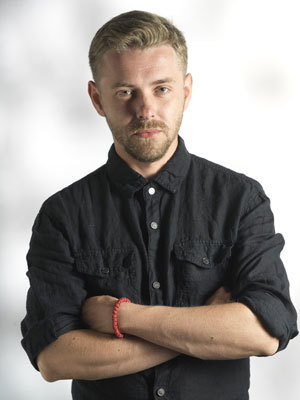 Sanoma Independent Media (SIM) announces staff changes in Cosmopolitan magazine.
Alexander Yemtsev has been appointed Cosmopolitan executive director, who will be responsible for the whole group of the same brand projects: Cosmopolitan magazine; Cosmopolitan Shopping, the guide for stylish shopping; Cosmopolitan Psychology, the magazine about popular psychology; Cosmopolitan Beauty, the magazine about beauty care; as well as websites and Cosmopolitan iPad and iPhone applications.
Simultaneously, Lyudmila Agafonova will take the position of Cosmopolitan co-publisher and Cosmopolitan Shopping, Cosmopolitan Psychology and Cosmopolitan Beauty publisher. Alexander and Lyudmila will report directly to Elena Razumova, the SIM board member, Fashion Press general manager and head of women's glossy magazines group.
Prior to joining SIM, Alexander Yemtsev worked for Afisha, where he had served as executive director since 2004. He was in charge for development and marketing promotion of printed publications, websites, digital projects and public events. Alexander Yemtsev will join the Cosmopolitan team starting August 1.
Lyudmila Agafonova has worked in the Cosmopolitan marketing department since 2003. In 2007, she was promoted to the position of marketing director for Cosmopolitan Group.
"Cosmopolitan is the undisputed leader on the women's glossy magazine market, with a huge potential for further growth," said Jean-Emmanuel de Witt, Sanoma Independent Media CEO. "Currently, we are working out new ways of interaction with the magazine's audience. Cosmopolitan is a very effective advertising platform targeting the women's audience with high income, and we are striving to maximize existing possibilities with the help of modern technologies. I'm glad to welcome Alexander, whose successful experience in the transformation of the magazine brand into multi-brand will be very helpful in achieving of our goals. His knowledge will ideally compliment the Cosmopolitan team's achievements, while Lyudmila's precious marketing experience combined with the deep brand knowledge will foster the further growth of the Cosmopolitan group's success."
"I'm glad to join the team of such a bright and strong brand as Cosmopolitan. Sanoma Independent Media is meeting lots of positive changes now. The combination of these factors is the guarantee for the successful development for both Cosmopolitan brand and my career," Alexander Yemtsev said.
"Ten years ago, my creative task was chosen as the best among lots of others, devoted to the 10th anniversary of Cosmopolitan — mostly due to the slogan 'It's only the beginning!' After another 10 years, this phrase is still important not only for the brand, but personally for me," Lyudmila Agafonova said. "Constant reconsideration of previous experience, latest trends and new ideas will help me together with the team to raise the Cosmopolitan group to the new round of development. Hand in hand we can reach everything — that is one of the slogans of Girl Power, the magazine's new promo campaign. I believe in this and believe that it's only the beginning as well."
Cosmopolitan is women's No. 1 glossy magazine in Russia with an average issue audience of more than 5.6 million people. The confirmed print run per one issue is 800,000 copies. In 2014, the magazine will celebrate its 20th anniversary. The Cosmo brand covers four glossy magazines, digital projects, Cosmopolitan Academy and various events.