Cosmopolitan Girl Power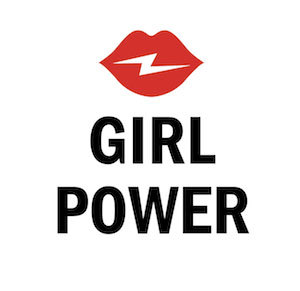 Cosmopolitan magazine presents the Cosmopolitan Girl Power community that helps active young women realize all of their dreams. This is a venue that enables readers to share their knowledge, learn new things and come closer to realizing their dreams. Every reader is free to join in and work with other young women to turn their hopes into reality.
The main objectives of the community are to extend mutual aid and assistance, to support initiatives and to provide advice and inspiration. The key figures are Cosmo agents located in a host of Russian cities. The agents build a team to implement their ideas and coordinate the activities of their group both online and offline. In this way, the magazine makes it possible for readers to unite, help each other and work together to achieve their goals. And it helps instill confidence in these goal-oriented young women. The slogan of the community: "We are many! Together we can achieve anything!" Its symbol: an energy-charged kiss.
A large-scale Cosmo movement kicked off with the Cosmo Day celebration on June 20. The June issue announced the search for women in various cities who would earn the dream job of Cosmo agent. The search will continue through October 1. The selection process involves several stages: submitting an application and completing a creative task, submitting a try-out video and having a Skype call with the magazine's editors. The casting process concludes when all the Cosmo agents gather in Moscow and each one presents her action program for the year.
The Cosmopolitan Girl Power concept is implemented with the help of editorial and marketing projects by the magazine. The September issue includes inspiring examples and the Girl Power manifesto with detailed instructions on how to become a Cosmo agent. Interest in the project is fueled by the participation of active and successful Cosmo-style celebrity women who embody the Girl Power movement through their personal example. A commercial featuring active Cosmo Girls who have attained success in their respective fields was made to accompany the release of the September issue. Producer and television host Snezhina Kulova and plus size model Yekaterina Zharkova were among those to appear on the promotional clip, available for viewing on the www.cosmo.ru site.
You can follow the active participants in the Cosmo community all across Russia at the hashtag #cosmogirlpower.
Join in!