Cosmopolitan in October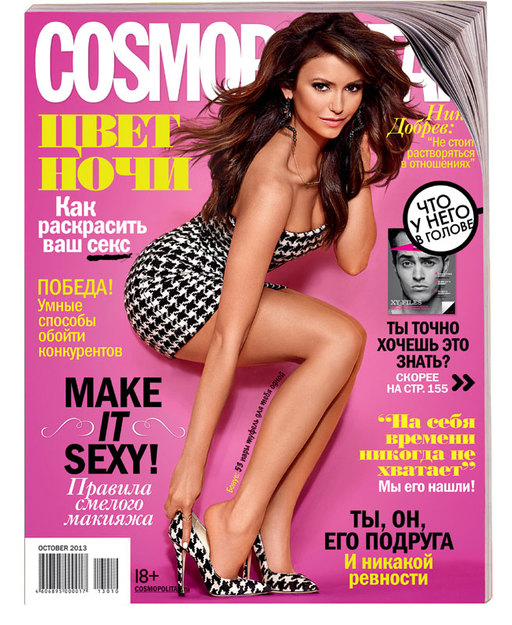 The October issue of Cosmopolitan magazine features a special section, "What He's Thinking," and launches a global research project into men's minds. Now, Cosmopolitan readers will find out what men have in their heads, their wallets and their sex lives.
When some readers did not return calls from the Cosmo Girls, the magazine's editors called them to find out why. Editors also wrote hundreds of text messages and learned which ones readers like and don't like. They also found out if readers want families, who they think should be the breadwinner and just how badly men suffer without women.
The latest issue also contains a "Cosmo at the Wheel" automobile section with the best cars and driving tips, driving styles from the humdrum to radical, celebrity cars and the rules by which drivers communicate.
Also in this issue:
Crash test for men: who will pass your test?
Tyrannical men: how to spot a tyrant before he becomes your husband;
A life of your own: how to find time for yourself;
Unrequited love: what good can come from it?
New co-workers: how to fit in without losing yourself;
Cosmo experiment: can you go 21 days without moaning and complaining?
Sex colors: which shades ignite passion?
New beauty collection, makeup for sex and emergency contraception.
An advertising campaign accompanies the release of the October issue that includes commercials with well-known television host Igor Lantratov (a true Cosmo Boy!) and airing on the A-One, Fashion TV, Muz TV, TLC and Moskva 24 channels, and as a movie preview at the Formula Kino movie theater chain. The spot will also appear on the Woman.ru and Cosmo.ru websites, and an audio version will air on the Shokolad, Yevropa Plus and Moskva FM radio stations.
The issue went on sale September 17 and is also available in an iPad version.