Cosmopolitan Issues Invitation to the Movies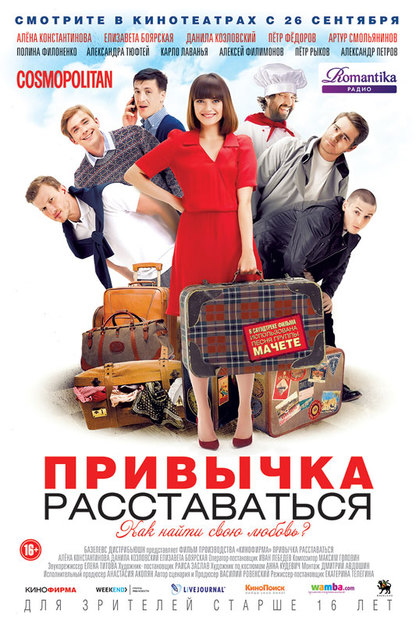 Cosmopolitan magazine served as media sponsor for the new romantic comedy "Breaking Up Again" that will be released for widespread Russian distribution on September 26.
Alena Konstantinova (Christmas Tree 2, Meeting) plays the lead character, Eve, who cannot seem to put her personal life in order. She decides to ask each of her ex-lovers their opinion as to why none of her relationships work out.
A number of popular Russian actors play her ex-partners: Danil Kozlovsky plays a polar explorer, Artur Smolyaninov is a top manager and Pyotr Fedorov appears as a fashion photographer. Eve's friends, played by Yelizaveta Boyarskaya and Polina Filonenko, help her understand the ups and downs of love. The movie was directed by Yekaterina Telegina.
Cosmopolitan magazine appears in one of the scenes in the film, and as an expert on interpersonal relationships, helps the main character make the right life choice.
Cosmopolitan is integrated into all of the advertising and promotional campaigns supporting the film's release. The most active readers and visitors to the Cosmo.ru site will have the chance to attend the closing ceremony of the pre-premiere of the film in Moscow (September 23), St. Petersburg (September 20), Omsk (September 22) and Yekaterinburg (September 26).