Viktor Saxon — Best IT Director in the Media Business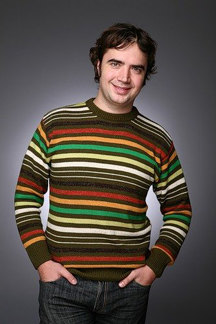 Sanoma Independent Media (SIM) publishing house chief digital officer Viktor Saxon was named the best IT director in the "Top 1,000 Russian Managers" rating.
The "Top 1,000 Russian Managers" rating is a joint project of Kommersant newspaper and the Russian Managers Association. This year marks the 14th time the rating has identified the most professional managers of Russia — leaders in their respective fields and industries. The rating is formulated according to the principle that "the best choose the best."
This is not the first time that top managers from SIM were singled out for this honor. In 2007, the Kommersant rating listed Derk Sauer, who was then the SIM supervisory board chairman, as well as SIM marketing research and corporate communications departments head Olga Bobrova. Two SIM human resources directors were also named the best in their field: Yelena Kozlova in 2008 and Yelena Vinogradova in 2010.