Harper's Bazaar in November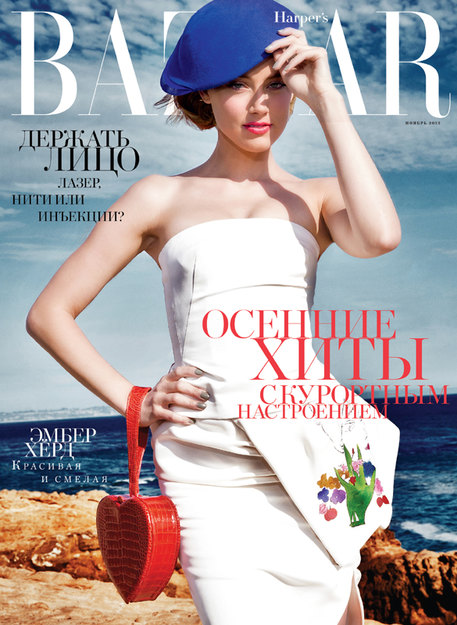 The November issue of Harper's Bazaar was released with two covers and actress Amber Heard on both, but with different looks. Inside, readers will find "The devil in angel's clothing": Amber modeled stylish clothing from fall collections and told Harper's Bazaar which film roles she prefers. Also in this issue:
Romeo and Juliet: a photo shoot that sings the praises of love with Adriana Lima, Miranda Kerr, c, Bar Refaeli and other supermodels whose images were created by c;
Staying for the winter: prepare for the cold with this season's "hottest" furs;
Ode to life: an entire exhibition devoted to the Miss Dior fragrance;
One and only: Aysel Trudel celebrated the 10th anniversary of his fashion business;
Cinema without borders: Ermanno Daelli on the "movie look" of the new collection by Ermanno Scervino;
Lublu in the big city: Kira Plastinina on her name-brand boutique in Dallas;
Beauty: Harper's Bazaar beauty editors tested new hair care products, collected tips from celebrity stylists and checked out Moscow's best clinics;
Journal: guide to cultural events in November;
Flash: the hottest parties according to Harper's Bazaar.
Harper's Bazaar — fashion without rules!
The November print and iPad versions of the issue went on sale October 22.