Harper's Bazaar Presents Film about Diana Vreeland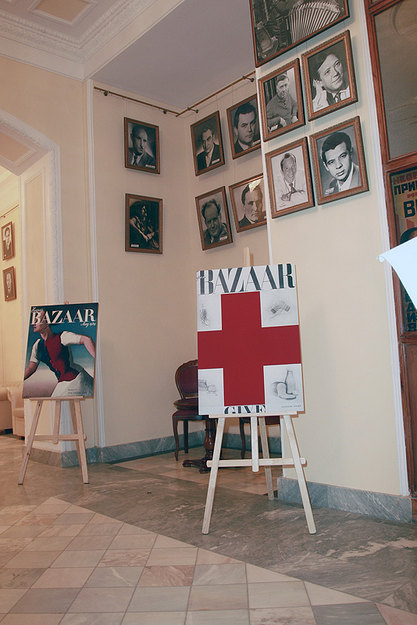 On October 28, Harper's Bazaar magazine and WFC held a closed Russian premiere of the film "The Eye Has to Travel" about the life and work of the legendary Diana Vreeland.
Diana Vreeland was a columnist and editor of fashion magazines and one of the key figures influencing the fashion industry and glossy publications in the 20th century. She worked with leading publications and served for 25 years as the fashion department director for the U.S. edition of Harper's Bazaar magazine. Her colleagues maintain that it was Vreeland who first created the 'fashion editor" profession.
This film is not only about Diana Vreeland — it is an anthropological study of the 20th century in which she was a contemporary. From the Bell Epoque until her death in 1989, Diana Vreeland consistently and accurately defined each successive decade with her unerring sense of intuition. "The Eye Has to Travel" has earned a reputation as one of the best documentary films about the fashion industry.
Harper's Bazaar Editor-in-Chief Daria Veledeyeva greeted the star-studded audience that included Alena Akhmadullina, Polina Kitsenko, Natasha Goldenberg, Katya and Sonya Gaidamak, Laura Jugelia, Margarita Lieva, Yevgenia Linovich, Yana Valensia and others. Jazz music of the 1930s set the mood for the evening.
Photo: Ilya Devin