Harper's Bazaar Art at Christie's Reception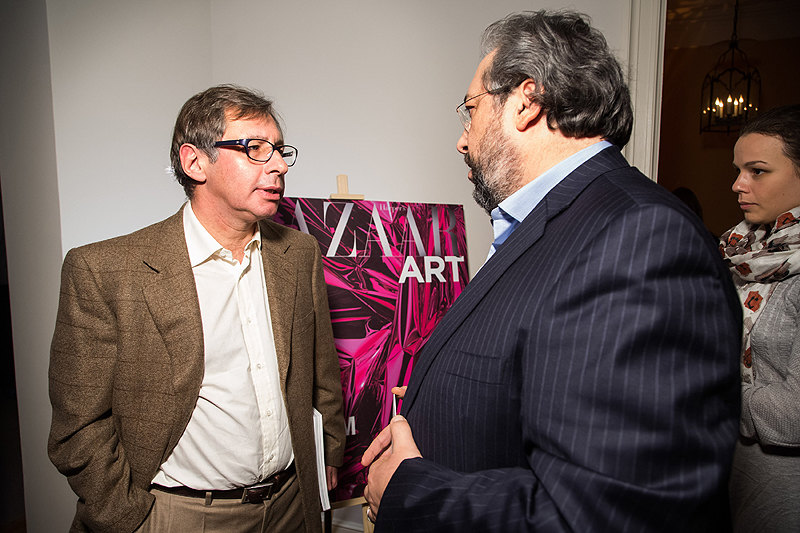 With support from Harper's Bazaar Art magazine, the Muravyov-Apostol home and museum  held a reception and closed pre-auction exhibition featuring masterpieces of Russian art and works by the old masters presented by the Christie's auction house.
The evening's guests admired works by such artists as Lucas Cranach the Elder, Pieter Brueghel the Younger, Jan Brueghel the Elder, Gustave Courbet, Viktor Vasnetsov, Konstantin Makovsky, Nikolai Feshin, Alexei Kharlamov and others. The main showpieces were an illuminated manuscript of the Rothschild Book of Hours that belonged to the famous family in the 19th century.
Christie's representatives Guy Vesey and Ekaterina Vinokurova welcomed the guests. The collectors, cultural and art world figures and high society members present included Pyotr Aven, Boris Mints, Viktor Ilyukhin, Andrei Yeremin, Vasily Tsereteli, Kristofer Murvyov-Apostol, Tamaz and Iveta Manasherov, Pierre Brochet, Svetlana Ustinova, Maria Dalakyan and many others.
The latest issue of Harper's Bazaar Art was released several days before the magazine served as media partner to the Christie's autumn exhibition. All of the guests attending the opening ceremony received a complimentary copy of an exclusive, limited edition of the magazine with a cover by Anselm Reyle.