Cosmopolitan in December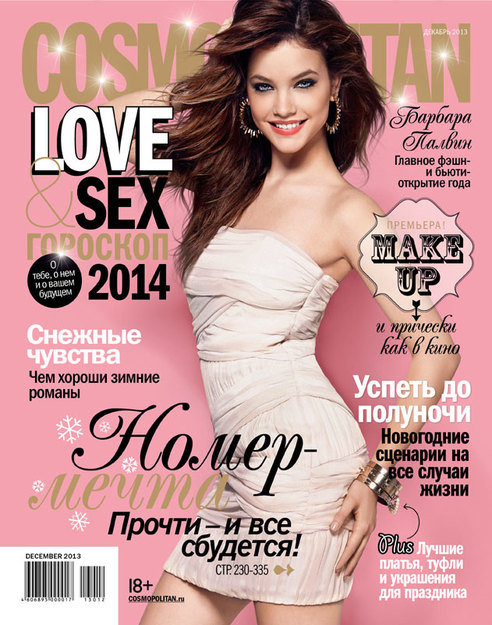 Readers will find a special Dreams section in this New Year's issue of Cosmopolitan. Barbara Palvin, the top fashion and beauty discovery of the year, graces the cover of this holiday release.
Readers will also find:
Must-do technology: What to do if you really, really want something;
Institute for Noble Maidens: a Cosmo writer discovers what today's young women are going through and how to cope with those issues;
Wishful thinking: a hit parade of the best ideas for making New Year's wishes;
69 main events of the past year;
Snow escape: the advantages of winter hotel rooms;
The best dresses, shoes and accessories for the holidays;
Interactive quizzes, creative ideas for gifts and unusual travel routes for the New Year's holiday;
Bonus: a 2014 love & sex horoscope about you, him and your future together.
The issue also includes interviews with Christina Aguilera and Timur Batrutdinov. And only in Cosmo: Which Russians can sew?: The Cosmopolitan fashion director gives her expert opinion on the Russian fashion industry.
The issue went on sale November 12.