Winter Issue of Cosmopolitan Beauty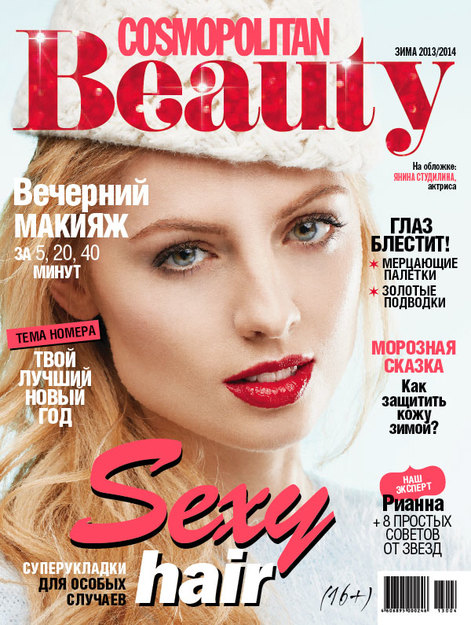 The winter issue of Cosmopolitan Beauty took the theme of "Your Best New Year." Small signs reading "Special for this Issue" or "Your New Year" conclude each section of special material. Readers will also find advice on how to apply make-up when time is short (in five, 20 or 40 minutes), how to recreate hair styles seen on fashion shows, the right way to wear perfume and how to focus on beauty and have fun on the holidays whether you are alone, with a friend, a boyfriend or your mother.
This issue also marks the premiere of several new columns:
Men's Page: men's beauty products and celebrity recommendations;
Beauty in Fashion: Cosmopolitan fashion director Olga Bokhan covers trendy headgear;
Geography: everything about beauty in different countries: the winter issue looks at beauty in Iceland; Seychelles ski resorts and spas with unusual rituals;
Editor's Choice: Cosmopolitan Beauty Editor-in-Chief Yulia Lapshina shares her personal beauty finds.
Also in this issue:
Even more news from beauty salons, promotions and store discounts: following each section, an entire column on promotions devoted to facial, hair or body care;
A Reset section in which a whole team of professionals helps a young woman become even more beautiful.
The winter issue of Cosmopolitan Beauty went on sale November 26.