Cosmopolitan in March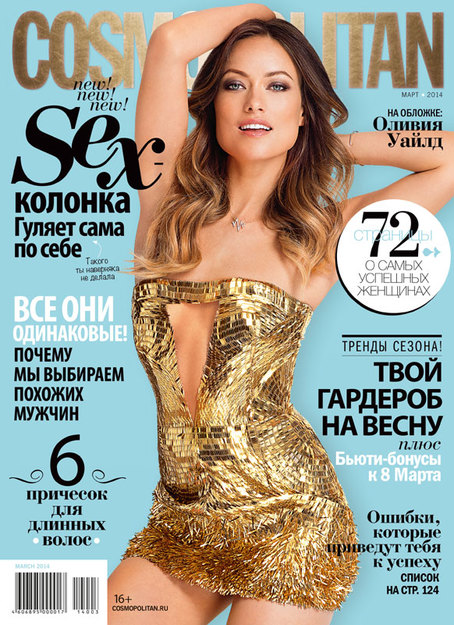 The March issue of Cosmopolitan is devoted to the 20th anniversary of the magazine's Russian edition, and to the women who turned the world upside down. Readers will learn:
About the most famous women who have advanced the fashion and beauty industry;
About the things and discoveries that gave women their freedom — from the Declaration of Human Rights to jeans and dishwashers;
How to get their lives moving from a "dead stop" to "fast forward";
About new Cosmo agents and their ambitious plans.
In addition, find a special inverted section with Natalia Vodianova and Paralympics champion Olesya Vladykina. Also in this issue:
All the season's trends in the spring wardrobe;
Six great hairstyles for women with long hair;
Why we choose men who are similar to each other and how to explain everything to him without words;
Mistakes that lead to success, and whether it's so bad to imitate others;
Business wardrobe options and four young women who founded their own business;
A monthly column devoted to the 20th anniversary of Cosmo in Russia.
The issue went on sale Feb. 11.