Popular Mechanics in Space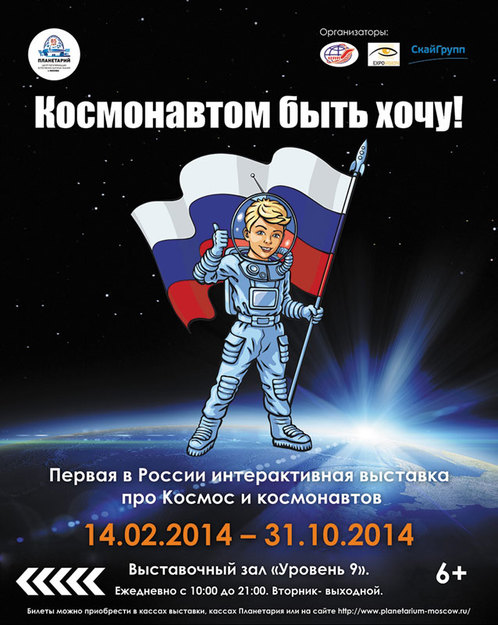 Popular Mechanics magazine will serve as a media partner to the "I want to be an astronaut!" exhibition in the Level 9 hall of the Moscow Planetarium from February 14 through October 31.
Everyone has dreamed of becoming an astronaut, and now it is possible at the "I want to be an astronaut" exhibition, in which authentic objects from the Russian space program stand side by side with interactive exhibits designed specifically for this project. Visitors will experience every stage of space flight — from submitting a job application to the return to Earth. They will communicate with the International Space Station, undergo a centrifugal stress test, go into orbit, munch on astronaut food and even work in "open space." They will see Earth through the capsule window, attempt a docking maneuver with a spacecraft, pose for photos on the lunar surface and perform a number of difficult tasks.
As media partner, the Popular Mechanics logo will appear on all related advertising materials and a promotional banner will hang inside the exhibition venue. In addition, visitors will find a special exhibit by Popular Mechanics.