Sanoma Independent Media Supports Morozovka Magazine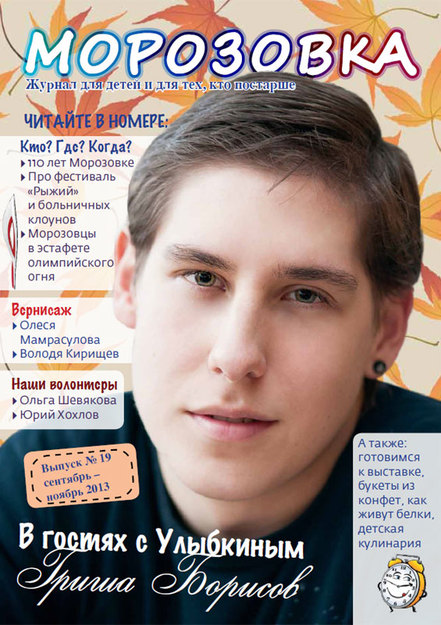 The Morozovka magazine serves patients of the Morozov Children's Hospital and has been published for the last several years with financial support from Sanoma Independent Media. Plans call for publishing four issues of the magazine this year with print runs of 200 copies.
The Morozovka magazine is produced by Podari Zhizn (Give Life) charitable foundation volunteers who visit juvenile cancer patients at Morozov Children's Hospital. The magazine's main mission is to provide support to children and their parents during the long periods of treatment and rehabilitation. Many sections of the magazine feature artwork made by children receiving treatment at the hospital.
The children eagerly await each new issue of Morozovka because it provides them not only with an opportunity to view their artworks in print, but also with real psychological support. The release of the colorful magazine containing interviews and reports on the children themselves is one of the most effective means of improving their spirits while undergoing treatment.