Spring Issue of Cosmopolitan Beauty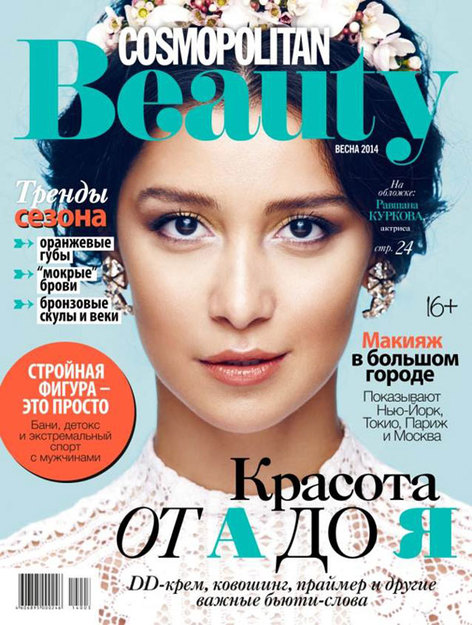 Cosmopolitan Beauty has released its spring issue with a focus on the following topics:
Beauty trends of the spring-summer season (forms, colors, accents): leading Russian makeup artists explain the correct and fashionable way to apply makeup this season;
An interview with Ravshana Kurkova: What the actress wants to change about herself and why she uses almost no cosmetics;
30 steps to healthy hair: How to care for your hair, choose the right hairbrush and shampoo;
Men on the edge: good-looking men who risk their lives to teach women extreme sports;
ABCs of Beauty special section: all of the most important and useful beauty terms you need to know.
An advertising campaign supports the issue's release with integration into the Posolstvo Krasoty (Beauty Embassy) program on the Yu TV channel (4 episodes in prime time + reruns); a promo campaign in the Prime Star health food café chain, integration into the Romantika (Romantic) radio morning show, as well as ads in Cosmopolitan, Cosmopolitan Shopping, Domashny Ochag and Schastlivaya Mama (Happy Mom) magazines.
The issue went on sale Feb. 25.