Cosmopolitan in April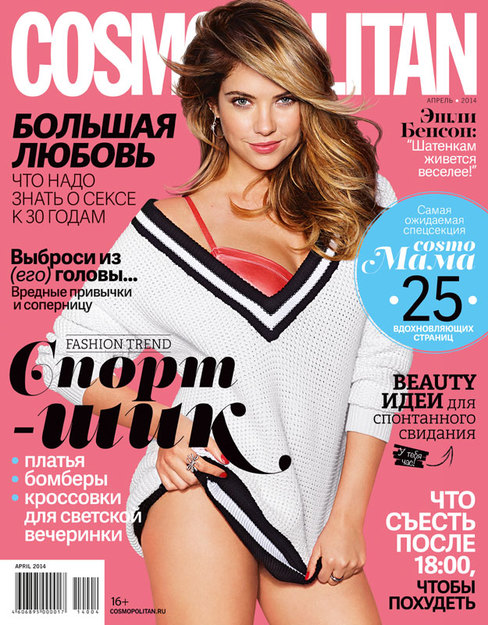 The April issue of Cosmopolitan features the magazine's most long-awaited special section —Cosmo Mom: find out what type of father he'll be, know that life doesn't end with childbirth, learn how to chat with your pregnant friend and learn the joys of sex both during and after pregnancy.
Also in this issue:
Sports and chic blend perfectly: bomber jackets and sneakers for society parties;
Prepare for a spontaneous rendezvous in under an hour: the latest beauty ideas;
Cover girl Ashley Benson: brunettes live better:
Life changes: reason to be happily concerned;
How to rid him of dreaming about other women, bad habits and hang-ups;
The national Girl Power movement: Cosmo agents visit Moscow and the ladies' first task on the way to fulfilling their dreams;
Men's and women's sense of humor;
Dating rules in Europe and America;
Friendship with your man's ex;
Sex tips from Cosmo's best authors;
Trends in relationships: love triangles;
Kristina Orbakaite: "I am still a naïve child."
Anton Belyev: "TV is my undoing."
Paulina Andreyevna: "People used to actually do things."
The issue went on sale March 11.