Harper's Bazaar in May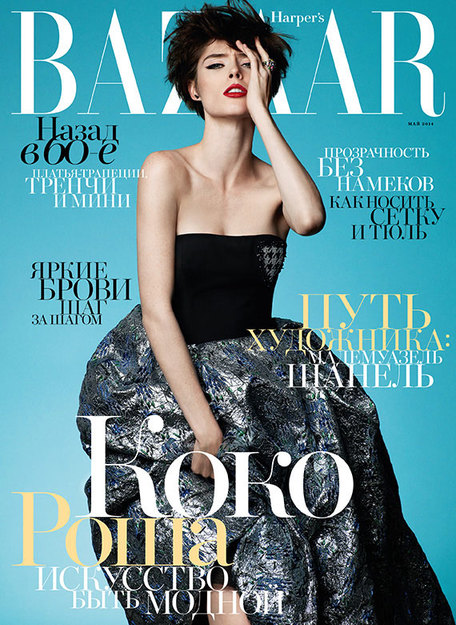 Model Coco Rocha appears on the cover of the May issue of Harper's Bazaar. Also in this issue:
I know what you'll be doing this summer: Coco Rocha models this season's most dazzling outfits;
From the Wild West: photo shoot with the Carine Roitfeld pre-fall collection;
New season thaw: This is the time to relive the 1960s style;
Are you going to the ball? Kira Plastinina talks about the surreal ball in Rio;
Teacher (Uchitel) of the Year: Alexei Uchitel plays the lead in a new film;
Life in art: Coco Chanel and artists;
Full transparency: tips for wearing tulle netting;
Diary: guide to cultural events in May;
From A to Z: New terms for your fashion dictionary — replenish your vocabulary and your wardrobe;
Flash: the hottest parties according to Harper's Bazaar.
In the Charity Bazaar column, find six spectacular objects that will be auctioned off for the Harper's Bazaar charitable project: a Grenouille table lamp, IFAB statue, Stella McCartney clutch, Rada Jewelry necklace, glasses by Illesteva and a Khirma Eliazov clutch. All of the proceeds will be donated to the Lifeline, Peace Planet and Naked Heart charitable foundations.
The May issue of Harper's Bazaar went on sale April 15. An iPad version is also available.
Harper's Bazaar — fashion without rules!