Harper's Bazaar Art Holds Party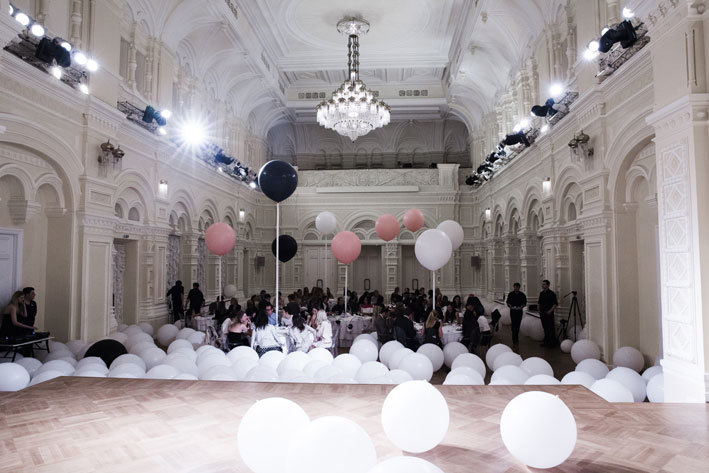 Harper's Bazaar Art, a magazine about fashion, art and design, teamed up with the Sportmax brand to hold a Polka Dots Art party at the G.U.M in Moscow. Guests perused the latest issue of the magazine and checked out the new Sportmax collection.
Harper's Bazaar Editor-in-Chief Daria Veledeyeva, Sportmax creative director Grazia Malagoli and artist Andrei Bartenev took center stage at the event. Ms. Veledeyeva asked Mr. Bartenev — who is famous for his vibrant theater performances — to take the main artistic motif of the collection, the polka dot design, and develop it further. The result exceeded all expectations. Guests were completely overwhelmed by the beautiful decorations in both the boutique and the G.U.M. showroom where dinner was held, along with an unusual theatrical stage performance and the incredible costumes that Mr. Bartenev created.
The evening was a truly festive event, so much so that the guests did not want to go home for some time. Among them were such famous names as Alisa Khazanova, Vadim Dymov, Anton Belov, Snezhanna Georgiyevna, Alena Peneva, Natalia Goldenberg, Andrei Fomin, Yana Raskovalova, Katya Mukhina, Pyotr Aksenov and others.