Popular Mechanics at Tournament of Three Sciences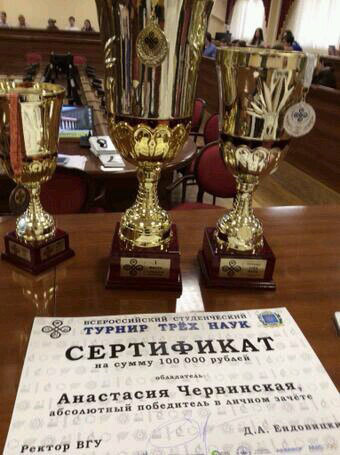 Popular Mechanics magazine served as media partner to the National Student Tournament of Three Sciences held on April 24-28 at Voronezh State University. The tournament is designed to help talented students of the natural sciences find employment.
The tournament pits teams of university students from Russia and the near abroad against each other to see which can present the best solution to a given science problem employing presentations and arguments during a "Battle of the Scientists." Physicists, chemists, physicians, biologists and pharmacists take serious interest in the solutions the students present. 
Popular Mechanics editors and tournament sponsors proposed some of the tasks and also took part in the jury. The most distinguished contestants have an opportunity to win internships or permanent jobs with major innovative companies in Russia.
Each participant received the latest issue of Popular Mechanics magazine and memorable souvenirs. As media partner, the magazine's logo appeared on all event-related products and the pages of the official tournament website. A Popular Mechanics banner was also prominently displayed at Voronezh University throughout the event.