Popular Mechanics at MAMI Conference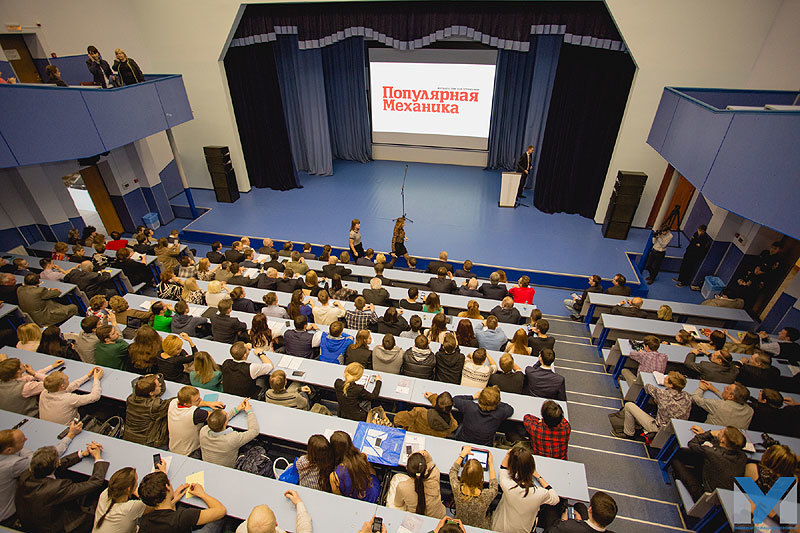 Popular Mechanics magazine served as media partner to the awards ceremony of the 64th Student Scientific and Technical Conference (SNTK MAMI 2014) hosted by the Moscow State University of Mechanical Engineering, or MAMI.
The SNTK MAMI conference provides a striking demonstration of how college student projects can serve as a great starting point for a future career and a ticket to greater opportunities. Fifth-year student Alexei Volnov, winner for the best sports car design, received a summer internship with a racing team at the VW Polo Cup rally. Fifth-year student Roman Globe, winner of the corporate prize, received an invitation from the Autodesk company to participate in the creation of new software. 
The Carolo-Cup student project won the conference Grand Prix and the traditional grant of 500,000 rubles ($14,000). The competition calls for students to design and build a full-scale, autonomous automobile guided by computer vision.
All of the SNTK MAMI winners received memorable prizes from Popular Mechanics along with the latest issue of the magazine. As media partner, the magazine's logo appeared on all promotional products for the event and on the pages of the official SNTK MAMI website.