Harper's Bazaar in June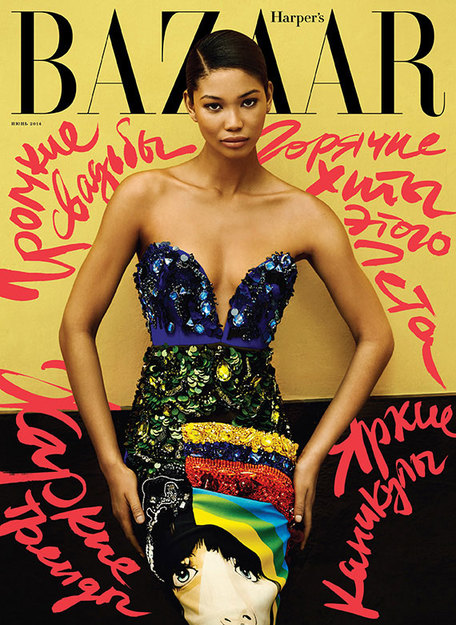 The June issue of Harper's Bazaar has been released. Readers will find:
Hotline: Chanel Iman wearing the hottest outfits of summer;
City garden: a rose garden of diamonds in the new Piaget collection;
Where the heart is: firsthand account of the story of Domenico Dolce and Stefano Gabbana;
A little sun in cold water: 1950s beach styles are back;
Without borders: the Dior haute couture collection set against the Hong Kong skyline;
Values system: jewel boxes by Natalia Goldenberg;
Jazzed: Moscow's best young jazz singers;
In Jeanne's name: a Cartier collection dedicated to Jeanne Toussaint;
Diary: guide to cultural events in June;
Flash: the hottest parties according to Harper's Bazaar.
This issue also includes the traditional Charity Bazaar column featuring lots donated to raise money for children in need. Potential buyers will find original L'Wren Scott sunglasses from the LeGrand Bazarr showroom, a pendant from the In Deep "sea" collection sold by the Stephen Webster jewelry boutique on Malaya Bronnaya, a Sophie Hulme clutch, a Carven cloak from the brand-in-trend.ru Internet store and neutral-colored Jimmy Choo pumps for sale in the flagship boutique on Stoleshnikov Pereulok. All proceeds from the sale will go to the Lifeline, Peace Planet and Naked Heart charitable foundations.
The June issue also includes the supplement on fashionable St. Petersburg "White Nights with Harper's Bazaar."
The June issue went on sale May 20. An iPad version of the magazine is also available.
Harper's Bazaar — fashion without rules!