Harper's Bazaar Hosts Cocktail Party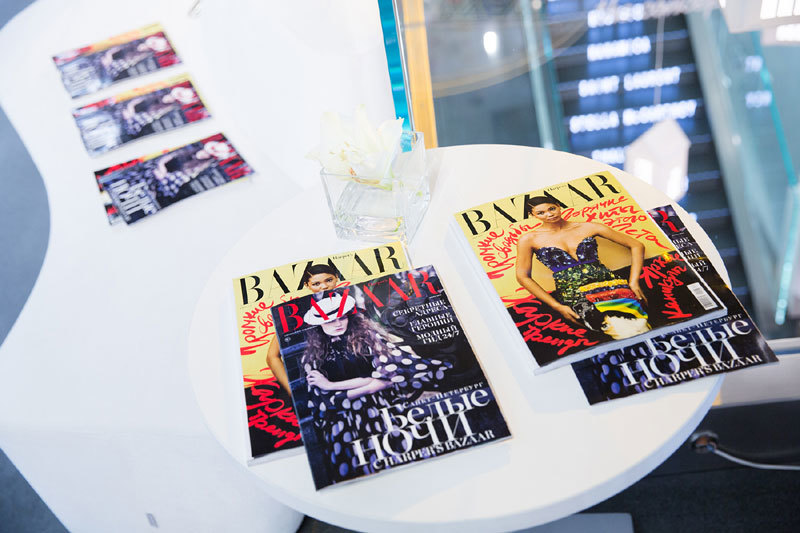 Harper's Bazaar magazine hosted a cocktail party at the "concept store nevsky 152" in St. Petersburg to celebrate the release of its special supplement "St. Petersburg: White Nights." The supplement was released together with the June issue of the magazine.
During the event, Russian designers Viktoria Gazinskaya and Kira Plastinina presented the summer collections from their eponymous brands Vika Gazinskaya and Lublu Kira Plastinina, and A.W.A.K.E. designer Natalia Alaverdyan showed guests items from the brand's fall-winter 2014/15 collection. Guests also viewed the selection of clothes, shoes and accessories that were used in the main fashion shoot for the Harper's Bazaar St. Petersburg supplement.
The interior of the magazine was decorated with an installation of retro televisions and vintage speakers and cables, while a video devoted to the evening's happenings appeared on the screens. The installation examined the influence that videos and music have on modern culture and fashion, how they form the cultural and aesthetic tastes of each generation, and shape their personal looks, habits and entertainments.
Moscow DJ Mark Shchedrin set the musical tone for the evening by playing disco music on old-fashioned vinyl discs.