Harper's Bazaar in July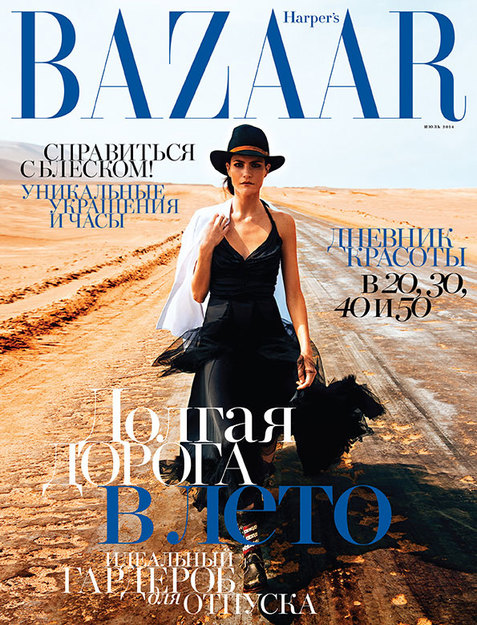 Model Missy Rayder graces the cover of the July issue of Harper's Bazaar magazine. In this issue:
Desert Storm: Missy Rayder on a fashion safari;
Theory and practice: Good deeds and Konstantin Khabensky's new roles;
Ladies vs. gentlemen: Report from the Salone del Mobile interiors exhibition;
Key question: Everything about upcoming trends this fall;
Tide of tenderness: Pastel shades – the summer's biggest hit;
Petra's values: Petra Nemcova and Chopard charitable fund projects;
For all ages: At 68, Charlotte Rampling remains the muse of the fashion world;
Battle of the bulge: Innovative methods for combating cellulite;
Square: The legendary story of Hermes' silk scarves;
Diary: A guide to cultural events in July;
Flash: The hottest parties according to Harper's Bazaar;
King of Russian PR: Recollections of Dmitry Fedosov, the gray cardinal of Moscow's fashion scene.
July's issue also includes the traditional Charity Bazaar column featuring items donated to raise money for children in need. Potential buyers can look forward to a denim jacket by designer Katie Dobryakova, an Irf brand Sorcier handbag, a Flower Me hairband and skirt by A La Russe for Anastasia Romantsova and a Furla handbag. All proceeds from the sale will go to the Lifeline, Peace Planet and Naked Heart charitable foundations.
The July issue went on sale June 17. An iPad version of the magazine is also available.
Harper's Bazaar — fashion without rules!