Trendy Manicure from Cosmopolitan Beauty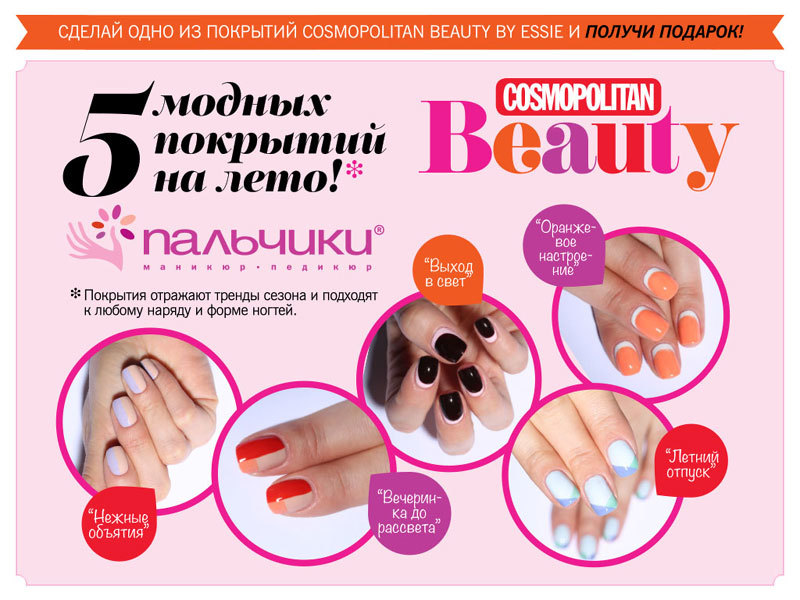 Cosmopolitan Beauty magazine presents trendy manicures for summer. The magazine's editors teamed up with Essie Professional brand specialists to create five unique nail finishes whose forms and color schemes reflect the main trends of the spring-summer 2014 season. Their distinguishing feature is that they fit any nail shape and match any outfit.
According to Cosmopolitan Beauty Editor-in-Chief Yulia Lapshina, "As beauty experts, we needed to come up with a nail finish that would help every young woman highlight her natural beauty and round out her personal look."
The Palchiki (Fingers) chain of manicure and pedicure salons will offer the Cosmopolitan Beauty manicure by Essie through August 31. Each person selecting that nail finish will receive a complimentary copy of Cosmopolitan Beauty.