Cosmopolitan Cocktail Party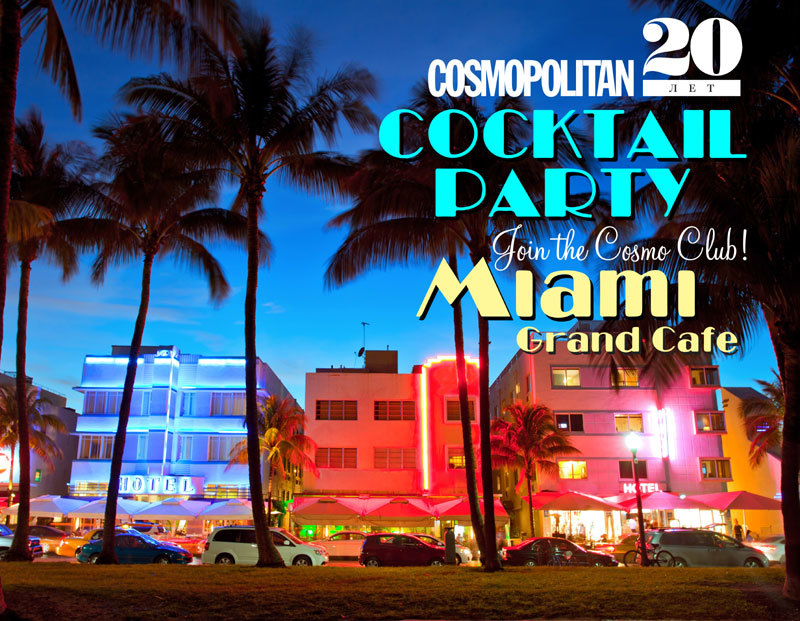 Cosmopolitan magazine brought together its friends and business partners for the swinging Cosmopolitan Cocktail Party on June 19 at Miami Grand Café, Moscow.
The evening party was permeated with the spirit of Miami's nightlife — the nightclubs, street dancing and exhilarating music. The party was not without its own surprises: Cosmopolitan editor-in-chief Polina Sokhranova rocked guests with her own DJ set. Moscow DJ Chagin Flammable Beat also put everyone in a great mood while the Yappies cover band played a set comprising of popular hits and the Blow Your Mind and Afaire Crew dance groups from Moscow kept the rhythm moving.
The restaurant's chefs piled the buffet table high with an abundance of different appetizers and the Magnolia Bakery created a dessert tower with cupcakes decorated for the magazine's 20th anniversary. Nobody went home empty-handed: the Byuste (Bustier) chain of stores also gave complimentary gifts to every guest — which included singer Elektra and Miss Russia 2013 winner Elvira Abdrazakova.
This party was the first event in a series dedicated to the 20th anniversary of Cosmopolitan magazine in Russia. The Cosmopolitan team will go on the road in July to celebrate its anniversary with readers, friends and business partners in several Russian cities. They will hold the final party in Moscow's Muzeon Art Park on Sept. 13.