Cosmopolitan in December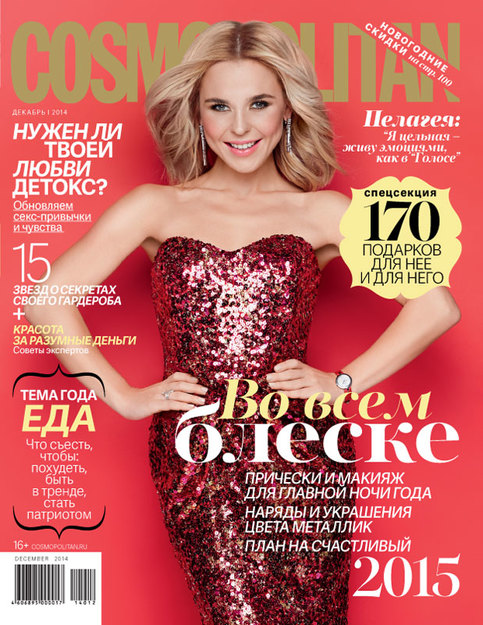 The December issue of Cosmopolitan explains how to make New Year's magical and unforgettable. Expert advice will help you begin the New Year with a clean slate and get rid of old habits. Editors will also look at the most fashionable outfits, hair and makeup you'll need to celebrate the New Year holidays in style.
Also in the New Year's issue:
Cover girl: singer Pelagia explains how to remain true to yourself despite obvious life changes;
The main trends of the outgoing year in food, technology, sports and culture;
Heaven will help: editors share celebrity fashion secrets and their views on style;
Festive images: astrologists recommend the best colors to wear when celebrating the New Year;
Look at yourself: beauty bloggers pick five facial care products that work;
In his head: television anchor Ivan Urgant comments on trends in trademark style and actor Maxim Matveyev shares his dreams about portraying loonies;
What's new: a fashionable way to start the year on a clean slate and make detailed plans for the future;
Refresh your relationships: a 10-day pre-New Year's detox course for love to refresh your sex habits and feelings;
Dressing up: makeup and hairstyles for five different New Year moods;
The French paradox: the secret of maintaining a graceful figure despite gastronomic temptations.
This issue also contains a special New Year's gift guide section in which Cosmo recommends loads of different gifts for your significant others. Readers will also find a guide to online shopping and promotional codes for "Cosmic" discounts.
The December issue went on sale November 18.