Harper's Bazaar Art and Maison Dellos Hold Party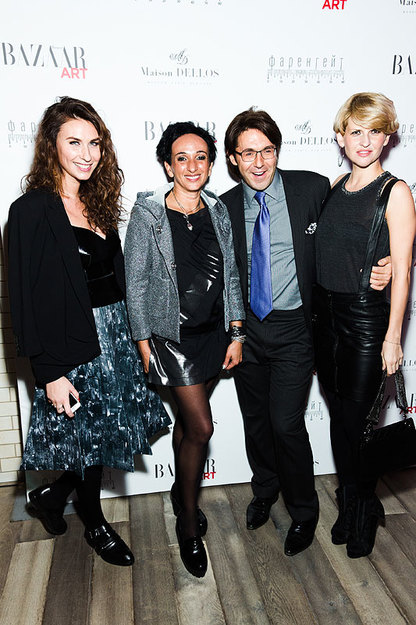 Harper's Bazaar Art and Maison Dellos held a party to celebrate the opening of the Fahrenheit restaurant in Moscow. Guests received a complimentary copy of the magazine's fall-winter issue, devoted to famous women in the art world.
Society figures like Madina and Mariana Gogova, Pyotr Aksenov, Snezhana Georgieyva and Polina Kitsenko attended the party at the newest restaurant from Andrei Dellos. Aidan Salakhova, who appears in the new issue of Harper's Bazaar Art, made a guest appearance on a promotional set designed exclusively for the cocktail party.
The event organizers had a surprise in store for guests: a fortune teller, who used a set of tarot cards that artist Arkady Nasonov designed especially for Harper's Bazaar Art, on hand for guests to approach with questions. A different type of wizardry was at work in the kitchen where Fahrenheit chef Anton Kovalkov created works of culinary art. Altogether, it was a truly magical evening.