Harper's Bazaar in December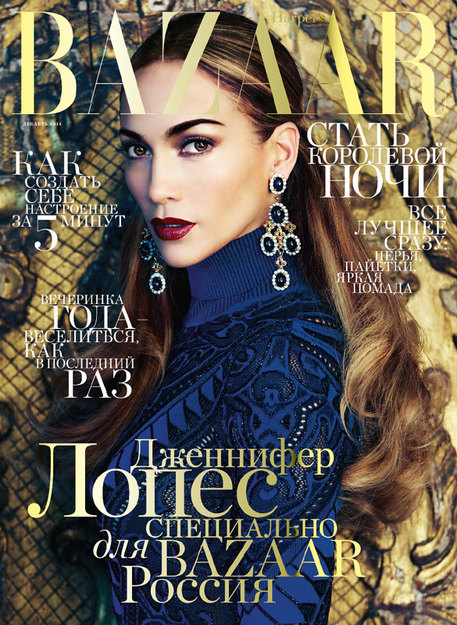 Actress and singer Jennifer Lopez graces the cover of the December issue of Harper's Bazaar magazine.
In this issue:
Now that's power: Jennifer Lopez poses in an exclusive photo shoot for the Russian edition of Harper's Bazaar;
Queen of the night: feathers, sequins and bright lipstick – all the best in the Fashion section;
Rare view: the best outfits and jewelry in a new project by Carine Roitfeld;
Christian belief: Christian Bale on his role as Moses in the movie "Exodus: Gods and Kings";
Time machine: travel to the past and future in items from the Dior couture collection;
Young guard: designer Michael Kors presents the book "Young Hollywood";
A moveable feast: the Harper's Bazaar Christmas extravaganza;
This year's goals: astrological forecasts for 2015;
Daybook: a guide to December's best cultural events.
The December issue also includes the traditional Charity Bazaar column featuring items donated to raise money for children in need. Potential buyers can look forward to new items that will make perfect Christmas and New Year's gifts. All proceeds will go to the Lifeline, Peace Planet and Naked Heart charitable foundations.
The December issue went on sale November 25. An iPad version of the magazine is also available from the App Store.
Harper's Bazaar – fashion without rules!