Cosmopolitan Hires New Editor Through Radio Competition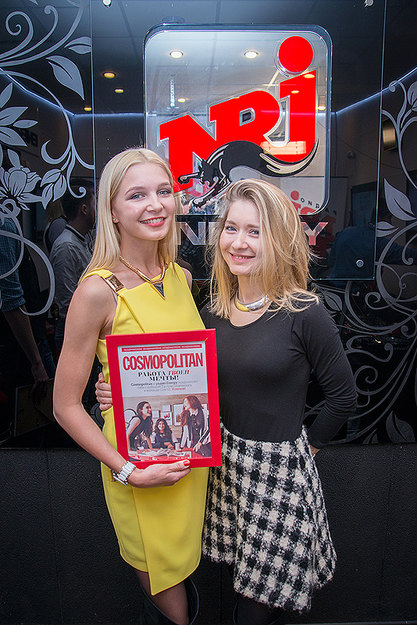 Cosmopolitan magazine served as media partner to the "Work in the Big City" project organized by the Energy radio station.
As part of the project, the magazine announced a vacancy for the position of editor. Beginning in September, ambitious job seekers across Russia submitted applications and video resumes to the website energyfm.ru for the position. The best candidates to emerge after several elimination rounds appeared live on the Black2White radio program where they had to go through several stages of interviews in which they had to come up with solutions to nonstandard situations and answer tricky questions posed by celebrity and expert guests.
For the final, Cosmopolitan editor-in-chief Polina Sokhranova appeared on the Black2White show to select the winner of the competition. The contestants battled in earnest for the post at Russia's top women's magazine. The two worthiest contenders emerged from the pack of 20 finalists and had a chance to speak with the magazine's chief editor during the live broadcast. Their fates hinged on their answer to the final question: How do you envision your job at Cosmo?
The position went to Yevgenia Pivtsaikina, who amazed the Black2White show host and Cosmopolitan chief editor by singing a rap song announcing the glossy publication's November issue and explaining why she, out of all the applicants, would make a great editor. Her self-confidence helped her win her dream job, the judges said..
Energy radio and the 2x2 TV channel also announced vacancies as part of the project. The three winners of the competitions were awarded with jobs with the three major media outlets.