Board Member Elena Razumova Leaves Sanoma Independent Media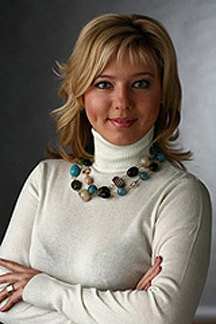 Elena Razumova – Sanoma Independent Media board member, Fashion Express and Mondadori Independent Media CEO – has decided to leave the publishing house.
"Independent Media is my university because this is where I spent almost my entire professional life," said Razumova. "I love this place and the brands I developed here that have been a part of my life all these years. I especially love my team, many of whom became my friends. The experience I gained at Independent Media has helped me become a strong professional in the media industry and has taught me how to get through crises and make the right decisions. I believe this experience will help me continue building my career in the same dynamic, "stellar" and successful way. I am optimistic about the future and confident that the opportunities life has in store for me will be just as exciting and fascinating as those that have come before. Thanks to everyone who has shared this path with me. I wish everyone success and believe that we will meet again," said Razumova about her time at the publishing house and her departure.  
Razumova joined Independent Media 17 years ago and her contribution to the development of the company cannot be understated. She began as senior advertising manager for Cosmopolitan magazine and eventually rose to become a member of the SIM board of directors. In 1998 she became advertising director for Kult lichnostei (Personality Cult) magazine and in 2000 she became the publisher of Harper's Bazaar – which she led successfully for the next seven years. Razumova was named director of the Custom Publishing division in 2006. In 2008 she served as head of Grazia magazine and in 2009 she became CEO of the Mondadori Independent Media division of SIM. In 2013 Razumova joined SIM's board of directors as CEO of Fashion Press, where she was responsible for the development of the SIM group of women's glossy publications.
The SIM management is sad to see Razumova leave the publishing house. SIM CEO Jean Emmanuel de Witt said, "On behalf of the company I would like to thank Elena and wish her good luck in her future activities. I am sure that Elena will use her energy and enthusiasm to develop new and interesting projects. Elena was a very loyal company employee and it was a pleasure working with her. Although we won't be seeing each other on a daily basis now, we will definitely remain friends."