Maria Vinogradova Named CEO of Fashion News Division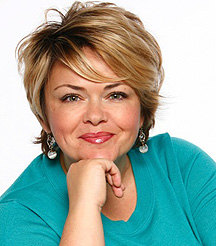 The Sanoma Independent Media publishing house has announced the appointment of Maria Vinogradova as acting chief executive of the Fashion Press division that publishes the Russian editions of Cosmopolitan, Harper's Bazaar, Esquire, Domashny Ochag (Good Housekeeping), Popular Mechanics and Robb Report (appearing as Robb Report Russia).
Vinogradova will also continue as publisher and editor-in-chief of Cosmopolitan magazine. 
"Domashny Ochag magazine demonstrated growth outpacing the market in both retail sales and advertising revenues in 2014," noted Sanoma Independent Media CEO Jean-Emmanuel de Witt. "It was largely thanks to Maria's talent for interacting with the readership and advertisers that these results were obtained. Now Maria Vinogradova can apply her extensive experience and deep understanding of consumers to other Fashion Press brands. Maria is one of the strongest professionals in the media market," de Witt said, adding that "it is now time for her to go to a qualitatively higher level." 
Vinogradova left the McCannErickson advertising firm in 1996 to join Independent Media as MarieClaire magazine's sales director. In 1998 she was appointed advertising director for Yes! magazine and later became its publisher. While working with the magazine, Vinogradova launched and served as chief editor for Yes! Star Factory, a joint project with Channel One and Endemol. In 2001, Vinogradova served as publisher for the launch of FHM magazine. She has served as publisher and editor-in-chief of Domashny Ochag magazine since 2004.